Our Nation,
Our Skin Protection.
Protect the Skin You're In.
Take Care of Your Skin.
At Island Tribe we know that as a South African you need a sunscreen as diverse and resilient as you are, and one that can keep up with your lifestyle.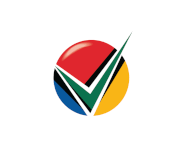 Island Tribe skin protection range is a trusted* brand, researched and dermatologist approved and endorsed by CANSA.
Join our tribe of UV warriors and fight skin damage.
UV cannot be seen or felt, it is not like the sun's light which we see, or the sun's warmth (infrared radiation) which we feel. Our senses cannot detect UV so it can be damaging without us knowing1.
We now have a free Island Tribe App
which tells you what sun protection is recommended for your skin and it has a reminder when to reapply more sunscreen.
Sun. Protected. Fun.
Helpful tips and tricks to keep the UVA and UVB sun rays at bay.
Become a BFF with your SPF